Photo Series, 8 Archival Pigment Prints, silicone lamination mounted behind matte acryl glass, 140 x 100 cm, 2017
The series ISO 5 investigates the working conditions in high-end technology production facilities: the photographs for this series were taken in 2016 in the cleanrooms of Globalfoundries Inc. in Dresden, Germany, one of the largest semiconductor ("computer chip") foundries in the world.
The title of the series refers to the specific cleanroom class of the facility in Dresden where the photos for this series were taken. Here, an entire manufacturing facility iscontained within a cleanroom covering thousands of square meters with factory floors. The air which enters any cleanroom from outside is filtered to exclude dust, the personell enters and leaves through airlocks and is required to ear protective clothing such as hoods, face masks, gloves, cleanroom shoes and coveralls.  As lithography plays a decisive role for the chip manufacturing's process the majority of the production facility is lit with yellow light to avoid interference with UV light during the production.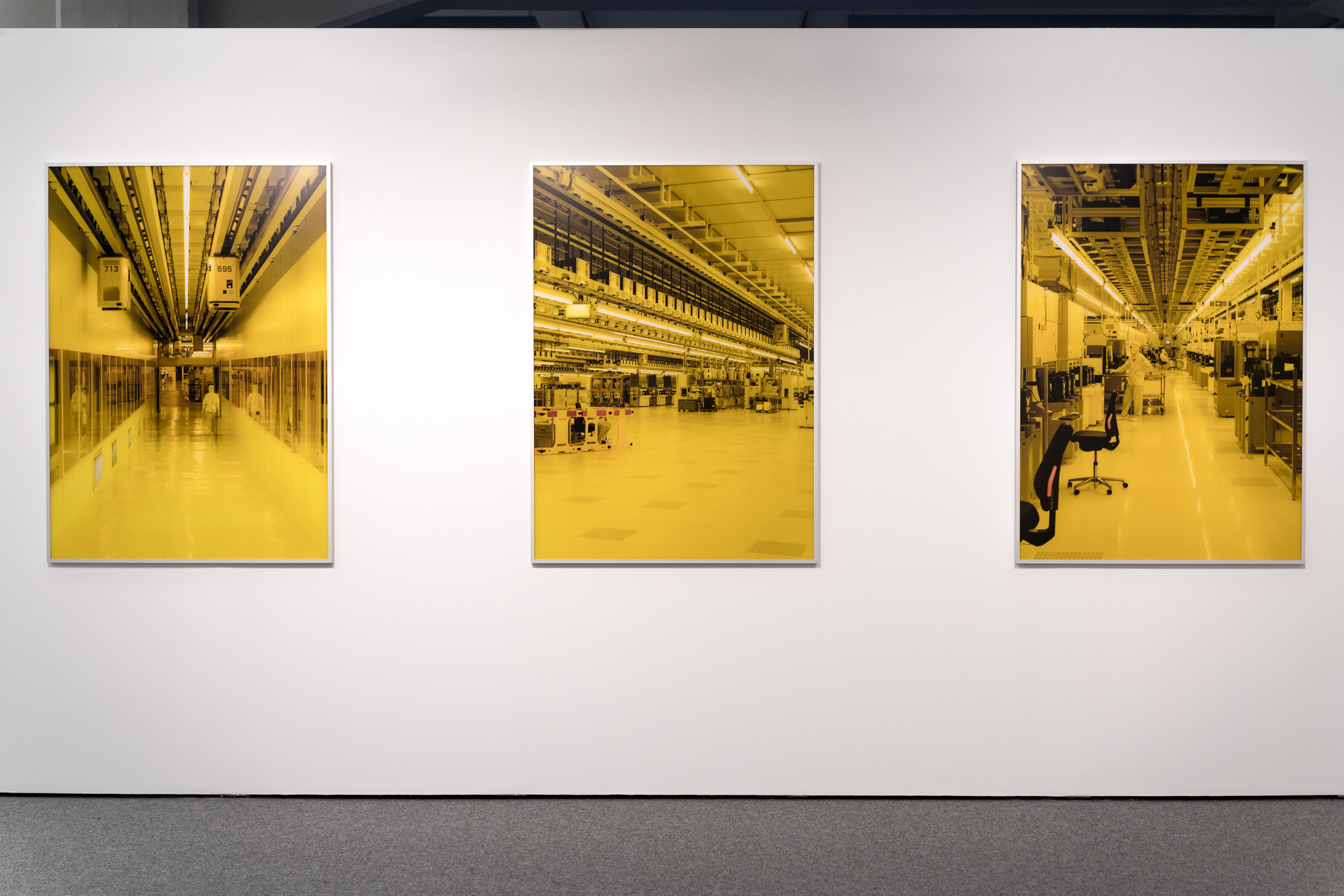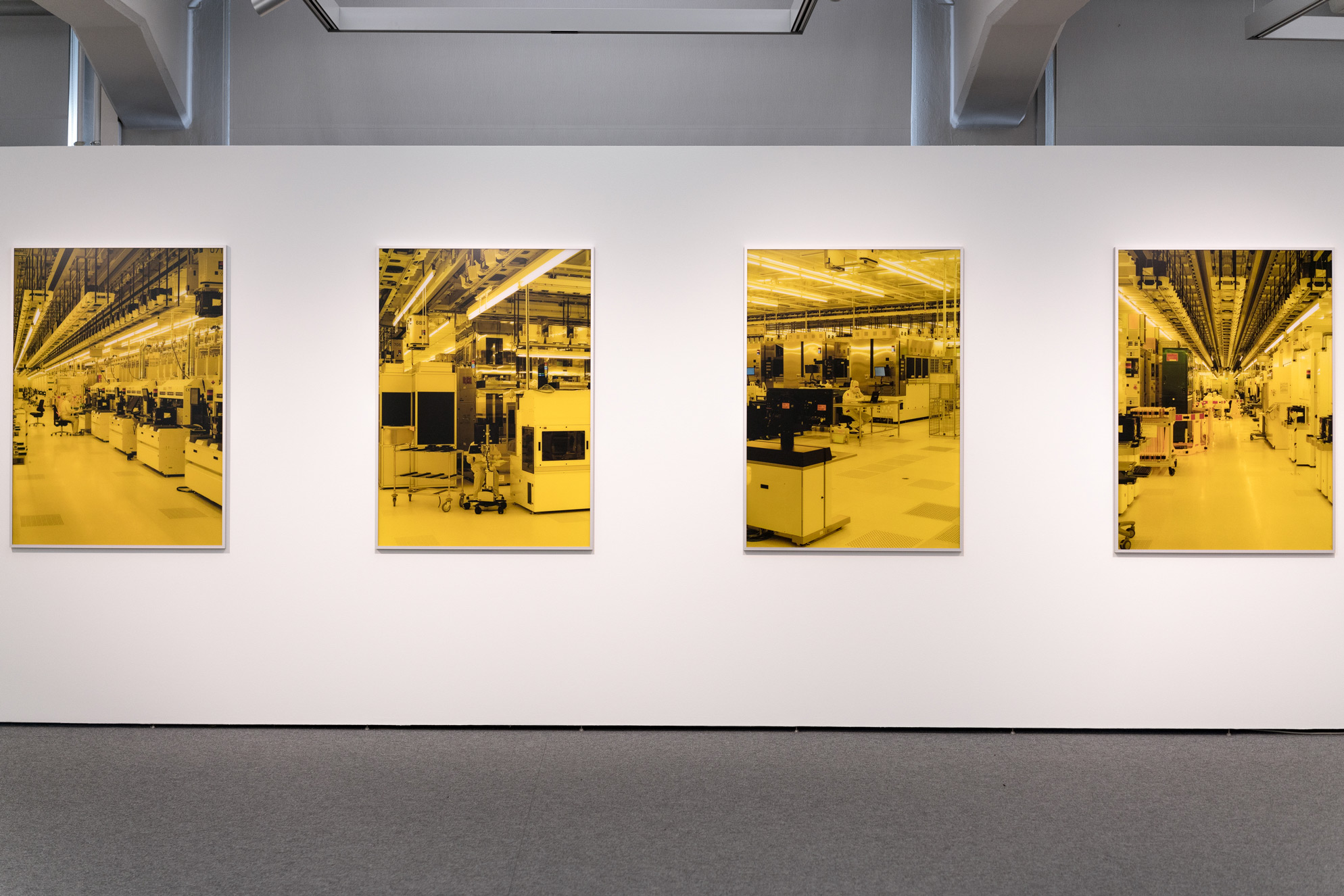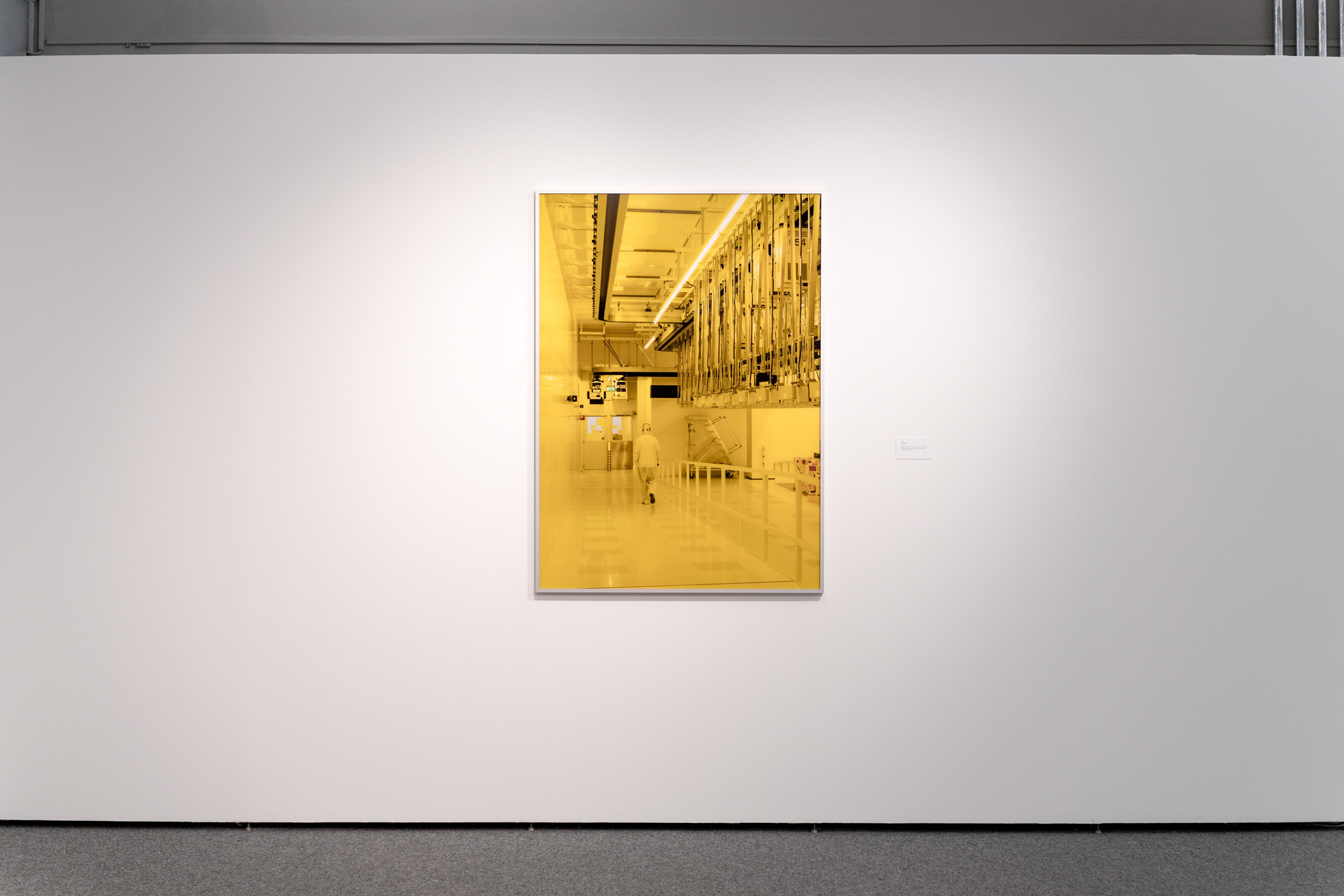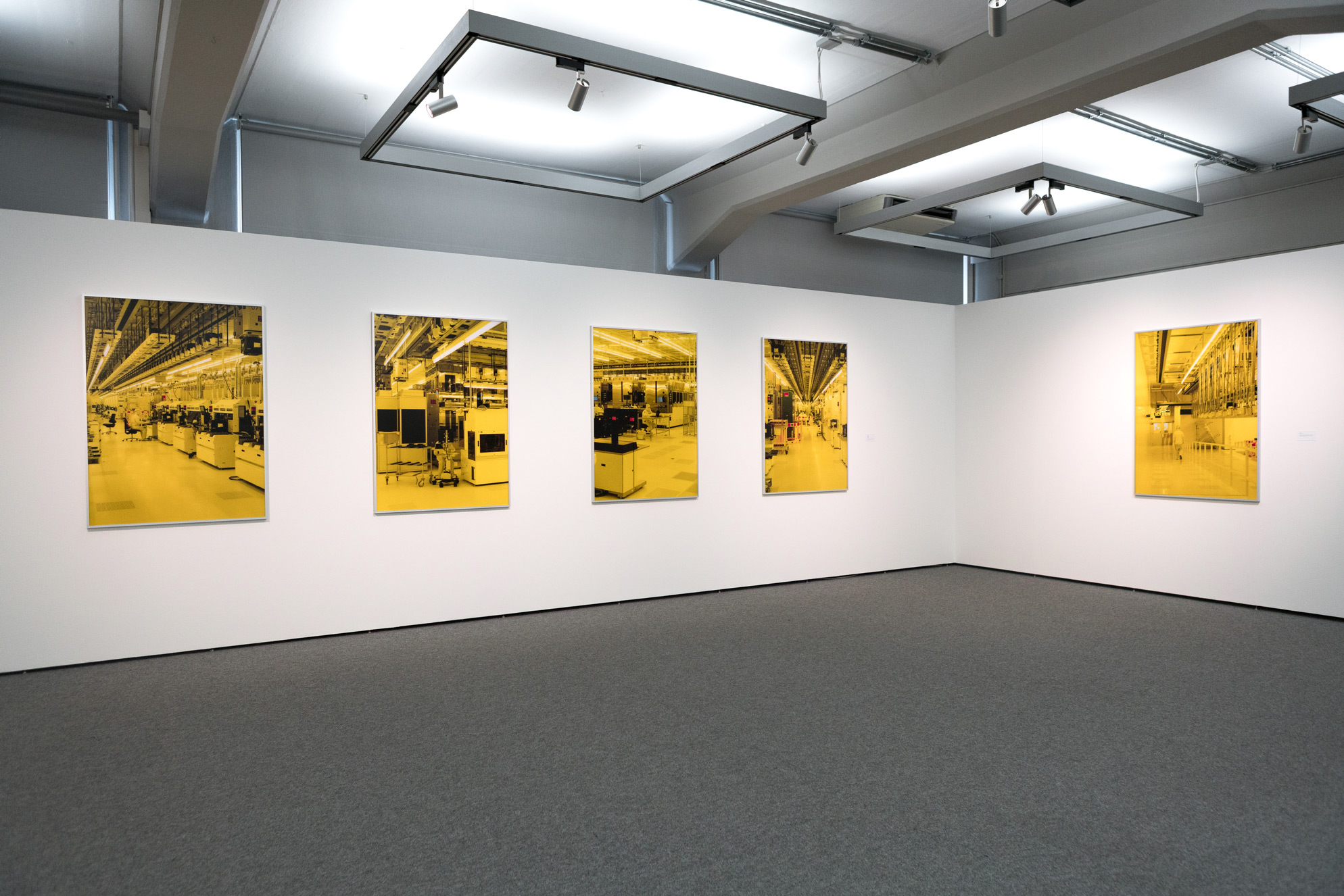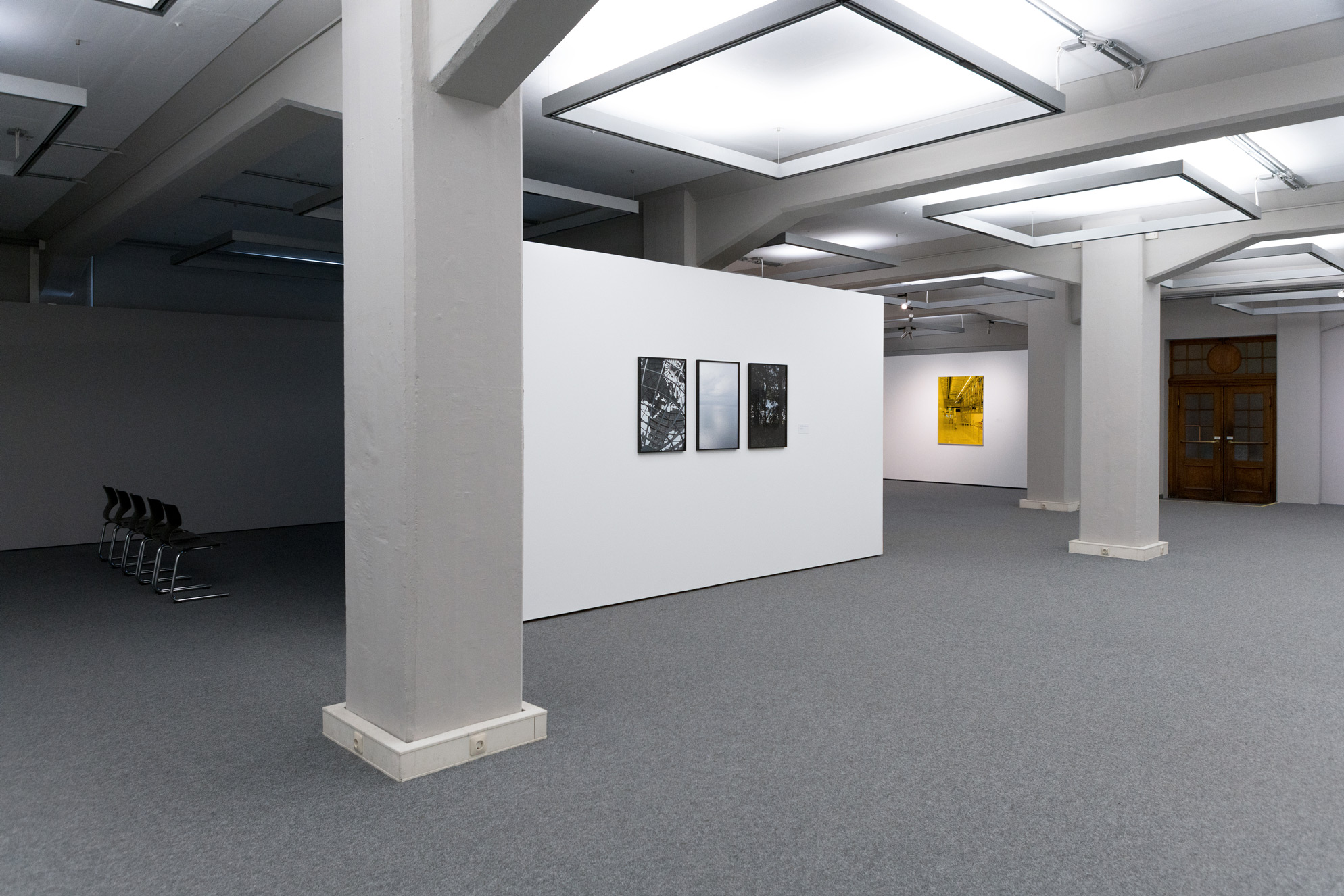 Exhibition views:
TRUST, Technische Sammlungen Dresden, 14.September - 26. November 2017
Curated by Dr. Andreas Krase