PERMANENT DAYLIGHT
Digital pigment prints on Photo Archive Paper, 75 x 50 cm, framed, presented in fixed constellations ("Figures"), 2013 - ongoing
240 Digital pigment prints on Photo Archive Paper, 120 x 80 cm, framed, presented individually ("Singles"), 2013 - ongoing
Initiated in 2013, "Permanent Daylight" is an ongoing photographic series of architectural sites and landmarks around the world. Until today, the series consists of more than 240 photographs. Photographed with a 50mm standard focal length in various places around the world, the series examines the concept of a growing global interconnectivity: the selected sites were either created or defined by human culture — yet they conspicuously lack any evidence of human presence. The photographs of this series are presented in individually titled and fixed constellations ("Figures") which form new essayistic contexts and narrative associations between the images.
The title of the series refers to the phrase "the empire on which the sun never sets": variations of it have been used through history to describe global empires that were so extensive that at least one part of their territory was always in daylight.
2013 begann Niklas Goldbach die Arbeit an "Permanent Daylight", einem fotografischen Langzeitprojekt, das mittlerweile über 240 Fotogafien umfasst. Die Arbeit untersucht das Phänomen der zunehmenden globalen Interkonnektivität von konkretem Raum: Fotografiert mit einer 50mm Standardbrennweite, verweisen die weltweit fotografierten und menschenleeren Orte und Architekturen implizit auf die Absichten und Gesellschaftssysteme ihrer Erbauer. Durch die Präsentation der Fotografien in Gruppen ergeben sich neue essayistische Narrative und Bedeutungszusammenhänge zwischen den Bildern - das einzelne fotografische Bild tritt in den Hintergrund.
Der Titel der Serie bezieht sich auf die geläufige Phrase "das Reich in dem die Sonne niemals untergeht": Variationen dieses stolzen Ausspruchs wurden immer wieder durch die Jahrhunderte benutzt, um Weltreiche zu beschreiben, deren Ausdehnung über mehrere Kontinente dazu führte, dass immer irgendwo die Sonne schien.
"(...) Das fin­det sich auch in sei­nen noch ge­zeig­ten Fo­to­se­ri­en, de­ren Ti­tel al­le mit dem Ver­schwin­den zu tun ha­ben: "How it fa­des", "For all the dark things", The lost ta­ke", "Lea­ve them all behind". Dar­in kop­pelt er Nicht-or­te, und zwar welt­weit. Ob das die Stadt Par­dis im Iran ist, ein Bau­klotz-alp­traum vor fel­si­gem Hin­ter­grund; das Ca­li­for­nia Ci­ty Cor­rec­tio­nal Cen­ter, ein Ge­fäng­nis in der Pam­pa, das bei Nacht so hell er­leuch­tet ist, dass man glaubt, ei­nen Brand­herd zu se­hen; oder der Dresd­ner Fern­seh­turm, den Gold­bach nur als Aus­riss zeigt: Es sind Stät­ten des Funk­tio­na­len, wo das Äs­the­ti­sche meist durch Ab­we­sen­heit glänzt. Wo­mit sich der Kreis wie­der schließt. Gold­bachs Stär­ke ist die Un­be­dingt­heit. Er re­du­ziert sei­ne Bil­der, das macht sie aus­sa­ge­kräf­ti­ger als die meis­ten Fotos men­schen­lee­rer Ku­lis­sen, die gern mit dem The­ma Ent­frem­dung flir­ten. Er ver­grö­ßert auch, wie schon an­de­re Fo­to­gra­fen in den Tech­ni­schen Samm­lun­gen, den Kon­text. Gold­bachs Ho­ri­zont ist zwei­fel­los ein glo­ba­ler. Hier ist Dres­den nicht der Bauch­na­bel, son­dern le­dig­lich der Teil ei­ner Welt, die nicht im­mer, vi­el­leicht gar im­mer we­ni­ger zu ver­ste­hen ist."
Auszug aus: Torsten Klaus, "Keine Romantik, bitte", Dresdner Neueste Nachrichten, 14 November 2017
PERMANENT DAYLIGHT: FIGURES
THE NEXT DAY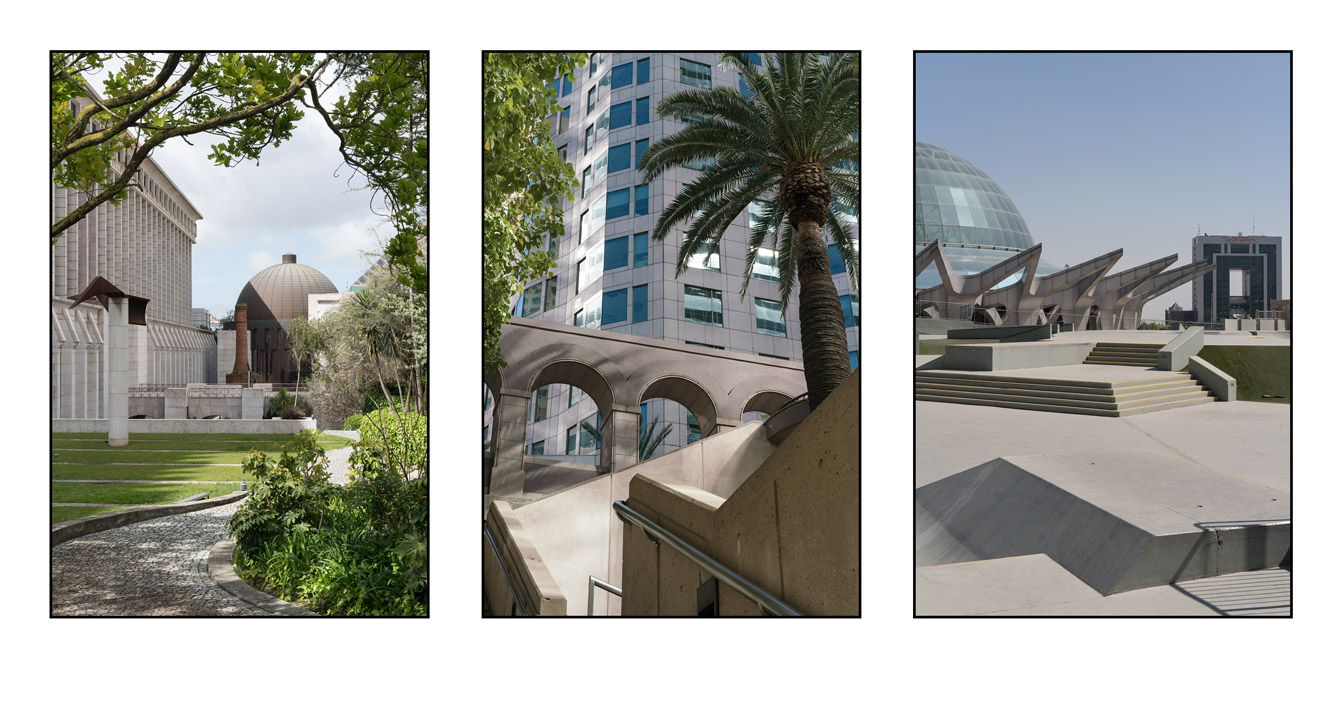 "The Next Day", Figure from the series "Permanent Daylight", 76 x 181 cm, 2018
3 Digital Pigment Prints on Photo Archive Paper, 75 x 50 cm, individually framed with Mirogard Museum Glass
1. Caixa Geral de Depósitos' Headquarters, 2018
2. Library Tower, 2017
3. Abo Atash Skate Park, 2017
I WALKED ALONE (UNTIL WE MET)



"I walked alone (until we met)", Figure from the series "Permanent Daylight", 76 x 376 cm, 2017
6 Digital Pigment Prints on Photo Archive Paper, 75 x 50 cm, individually framed with Mirogard Museum Glass
1. Sprockhöveler Strasse 111, 2014
2. Haus der Kulturen der Welt, 2014
3. Wien Westbahnhof, 2012
4. Death of Dirce, 2013
5. Broken Obelisk, 2016
6. S Cochran Ave, 2017

FOR ALL THE DARK THINGS



"For All The Dark Things", Figure from the series "Permanent Daylight", 76 x 571 cm, 2017
9 Digital Pigment Prints on Photo Archive Paper, 75 x 50 cm, individually framed with Mirogard Museum Glass
1. Waldsiedlung Krumme Lanke, 2015
2. CCTV Headquarters, 2014
3. Cathedral of St. John the Divine, 2016
4. BND, 2016
5. California City Correctional Center, 2014
6. Israeli West Bank barrier, 2015
7. Apple Store 5th Ave, 2015
8. Rechenzentrum Robotron, 2016
9. Westin Bonaventure Hotel, 2017
THE BEST OF TIMES



"The Best of Times", Figure from the series "Permanent Daylight", 76 x 256 cm, 2017
4 Digital Pigment Prints on Photo Archive Paper, 75 x 50 cm, individually framed with Mirogard Museum Glass
1. The Sphere, 2016
2. 432 Park Avenue, 2016
3. Century Sports Club & Day Spa, 2017
4. Chung's, 2017
THE LOST TAKE



"The Lost Take", Figure from the series "Permanent Daylight", 76 x 311 cm, 2017
5 Digital Pigment Prints on Photo Archive Paper, 75 x 50 cm, individually framed with Mirogard Museum Glass

1. Revel (Metropolitan Avenue), 2016
2. Thomas Mann House (Study), 2017
3. Barker Dam, 2017
4. Tempelhofer Feld, 2016
5. Pardis (Phase 11), 2017
HOW IT FADES



"How it fades", Figure from the series "Permanent Daylight", 76 x 441 cm, 2017
7 Digital Pigment Prints on Photo Archive Paper, 75 x 50 cm, individually framed with Mirogard Museum Glass
1. Jungle, 2015
2. Avdi Square, 2017
3. The Panorama Museum of the Sacred Defense, 2017
4. Los Angeles Reservoir, 2017
5. Hongkou District, 2014
6. San Cataldo Cemetary, 2014
7. Garzweiler, 2014
LEAVE THEM ALL BEHIND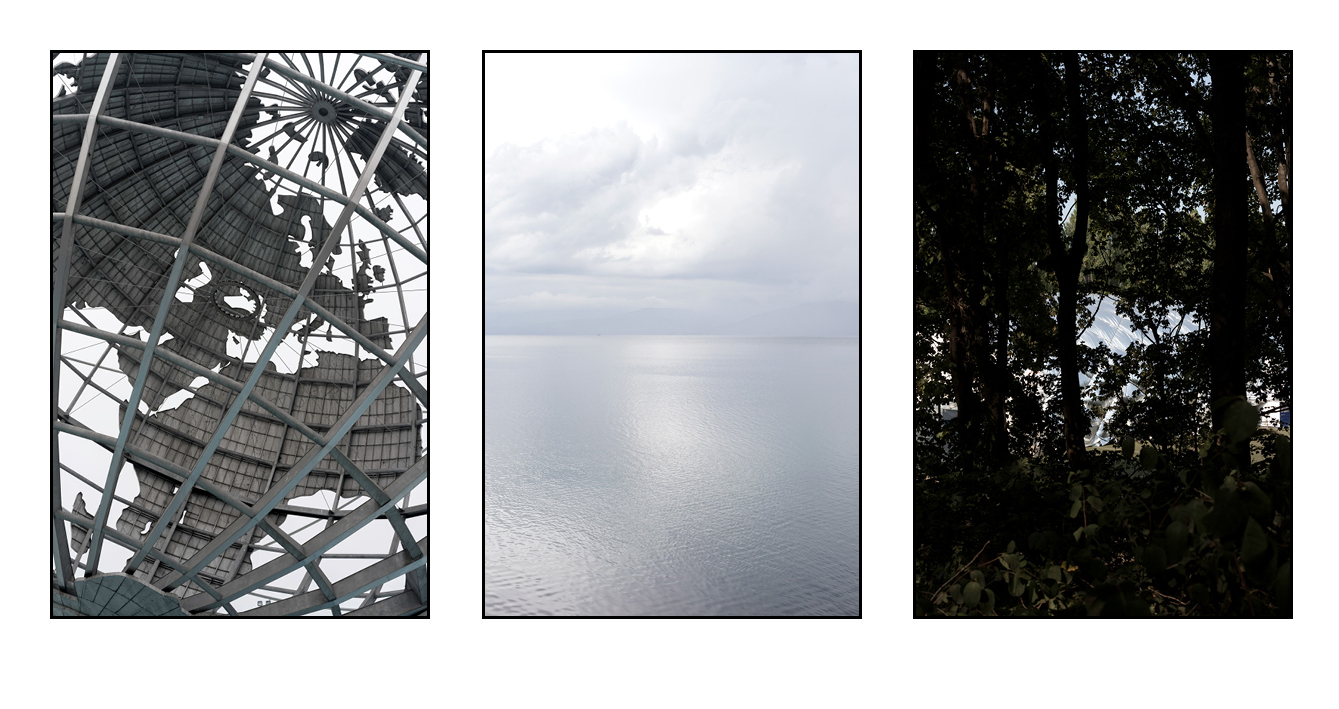 "Leave Them All Behind", Figure from the series "Permanent Daylight", 76 x 181 cm, 2015
3 Digital Pigment Prints on Photo Archive Paper, 75 x 50 cm, individually framed with Mirogard Museum Glass
1. Unisphere, 2015
2. Sea of Galilee, 2015
3. Care Dome Moabit, 2015
PERMANENT DAYLIGHT: SINGLES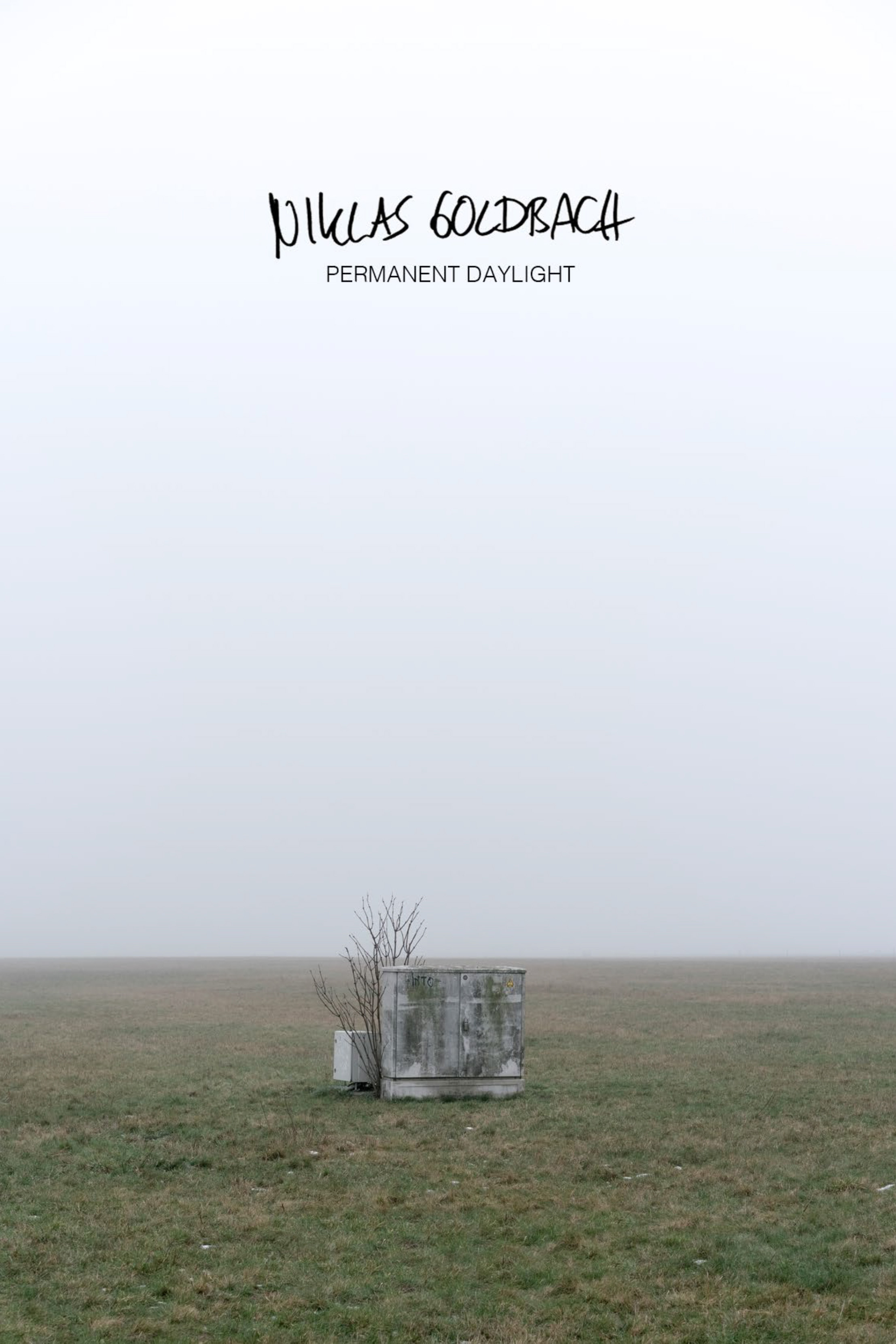 240 Digital pigment prints on Photo Archive Paper
120 x 80 cm, framed, presented individually ("Singles"), 2013 - 2018 (ongoing series)
Download (pdf, 100 MB)

EXHIBITION VIEWS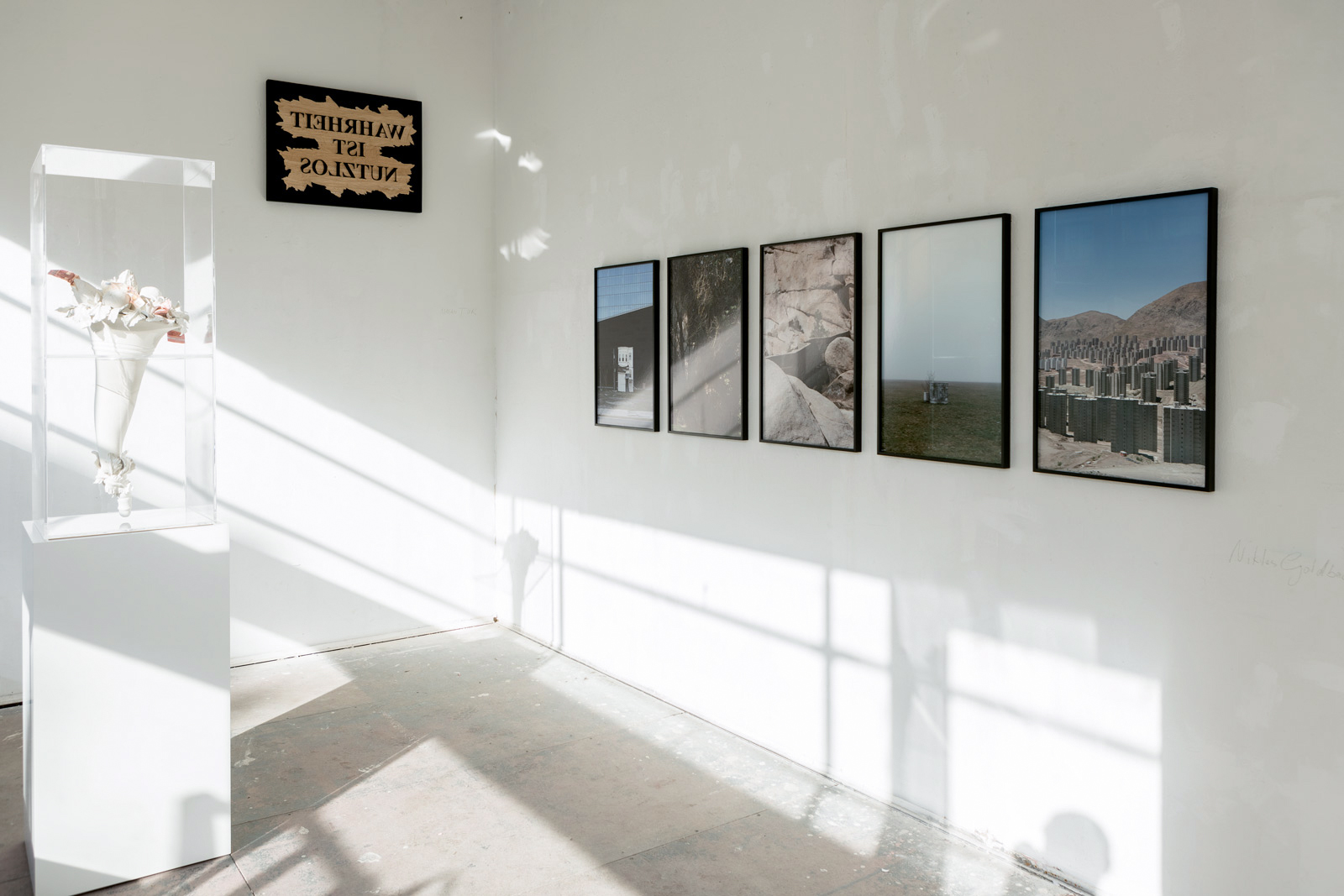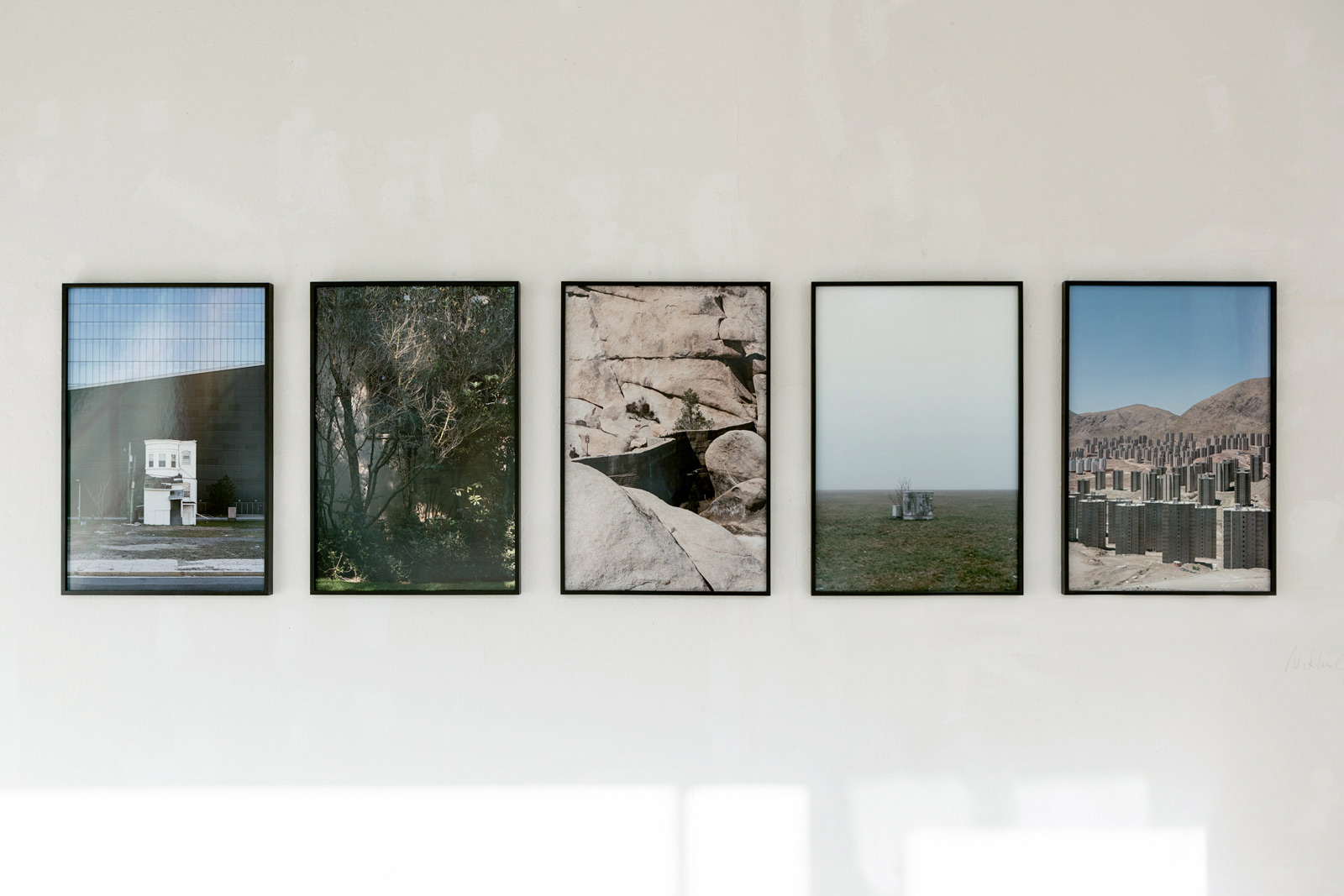 "The Lost Take", Figure from the series "Permanent Daylight", 76 x 311 cm, 2017
5 Digital Pigment Prints on Photo Archive Paper, 75 x 50 cm, individually framed with Mirogard Museum Glass

Exhibition views:
GEFÄHRTEN
Schau Fenster, April 6th - April 30, 2018
Curated by Nasan Tur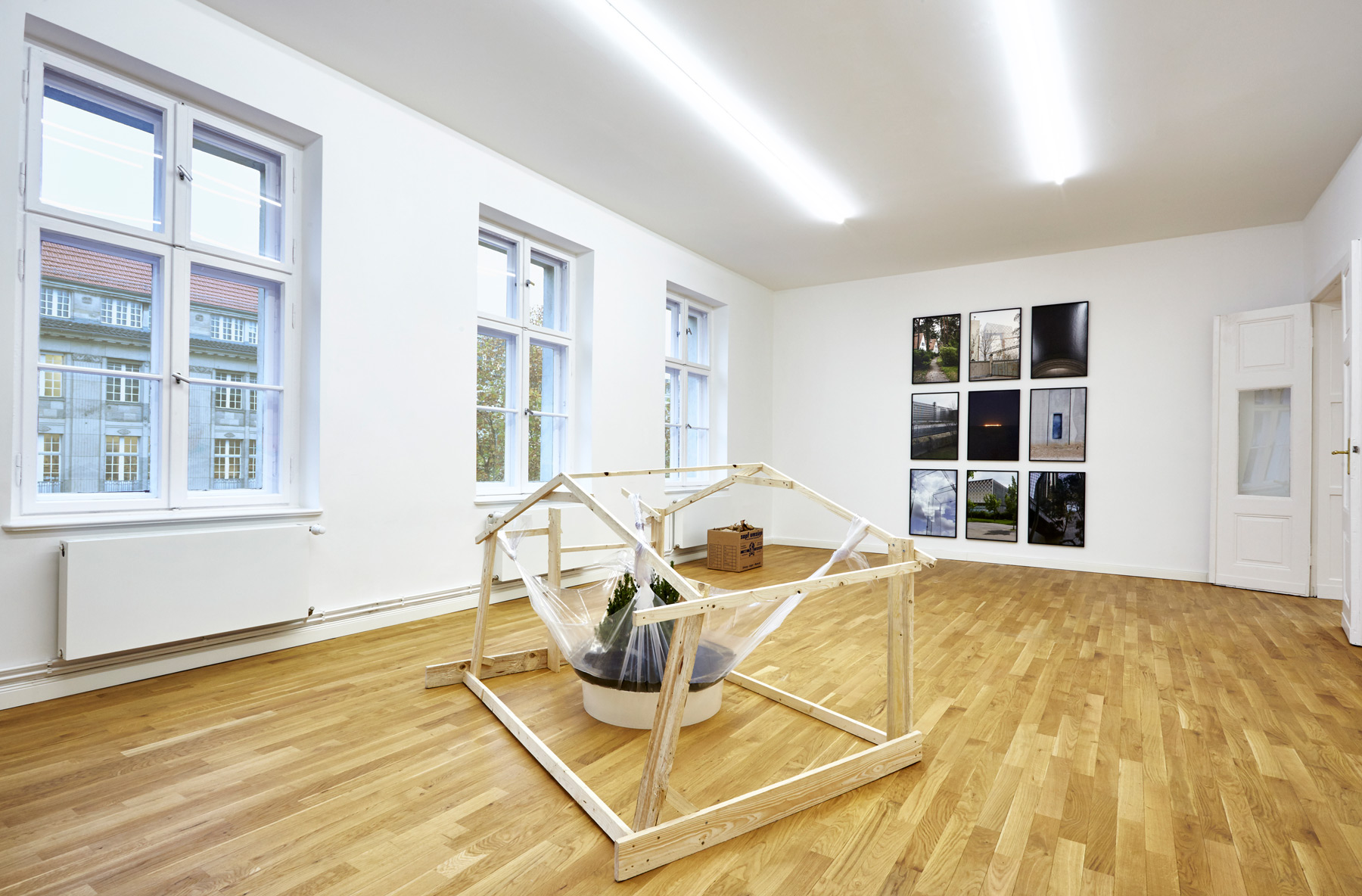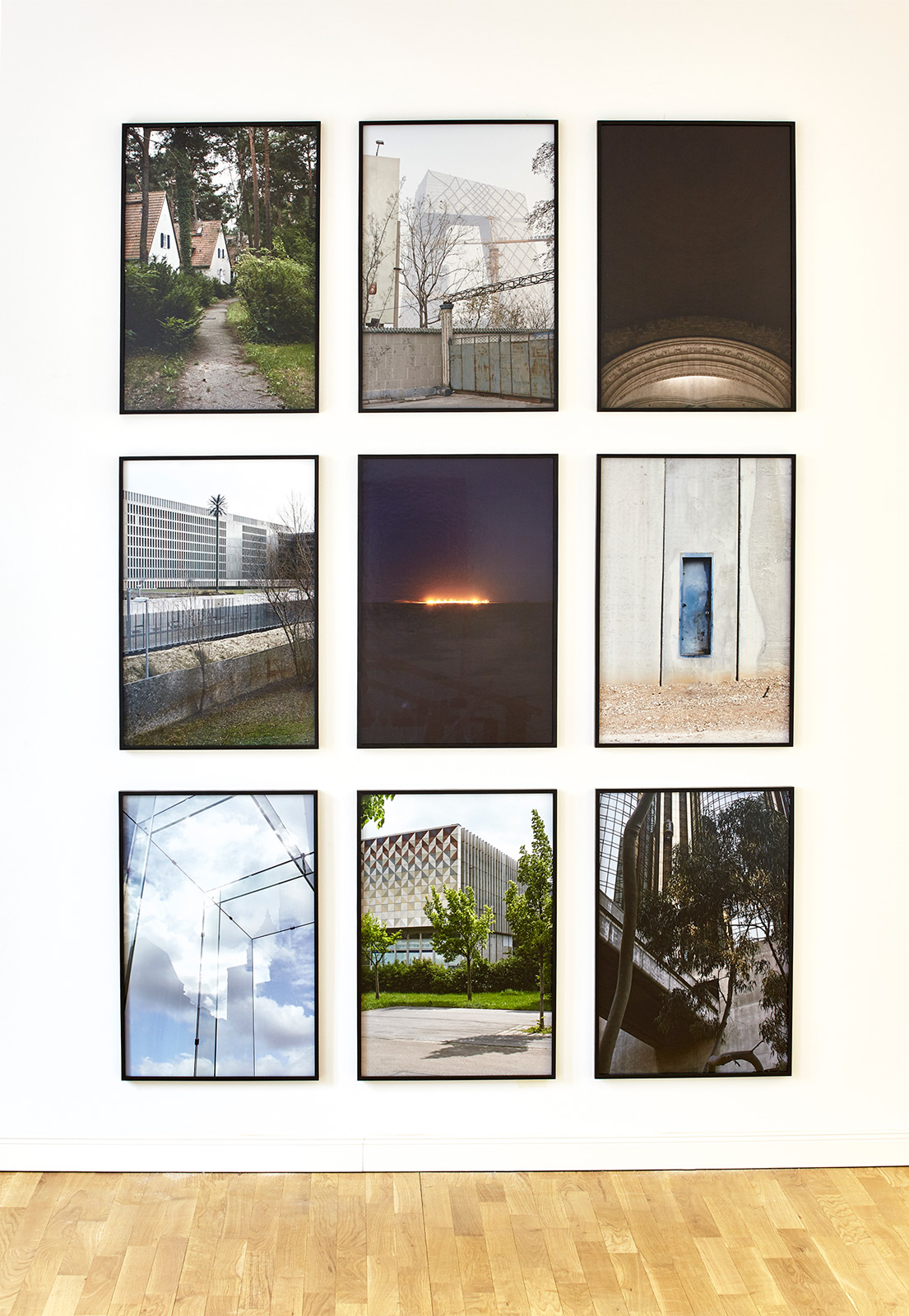 "The Lost Take", Figure from the series "Permanent Daylight", 181 x 260 cm, 2017
5 Digital Pigment Prints on Photo Archive Paper, 75 x 50 cm, individually framed with Mirogard Museum Glass

Exhibition views:
The Mobile House Turns With The Sun
House of Egorn, Berlin, November 24th - December 22nd, 2018
Curated by Carola Uehlken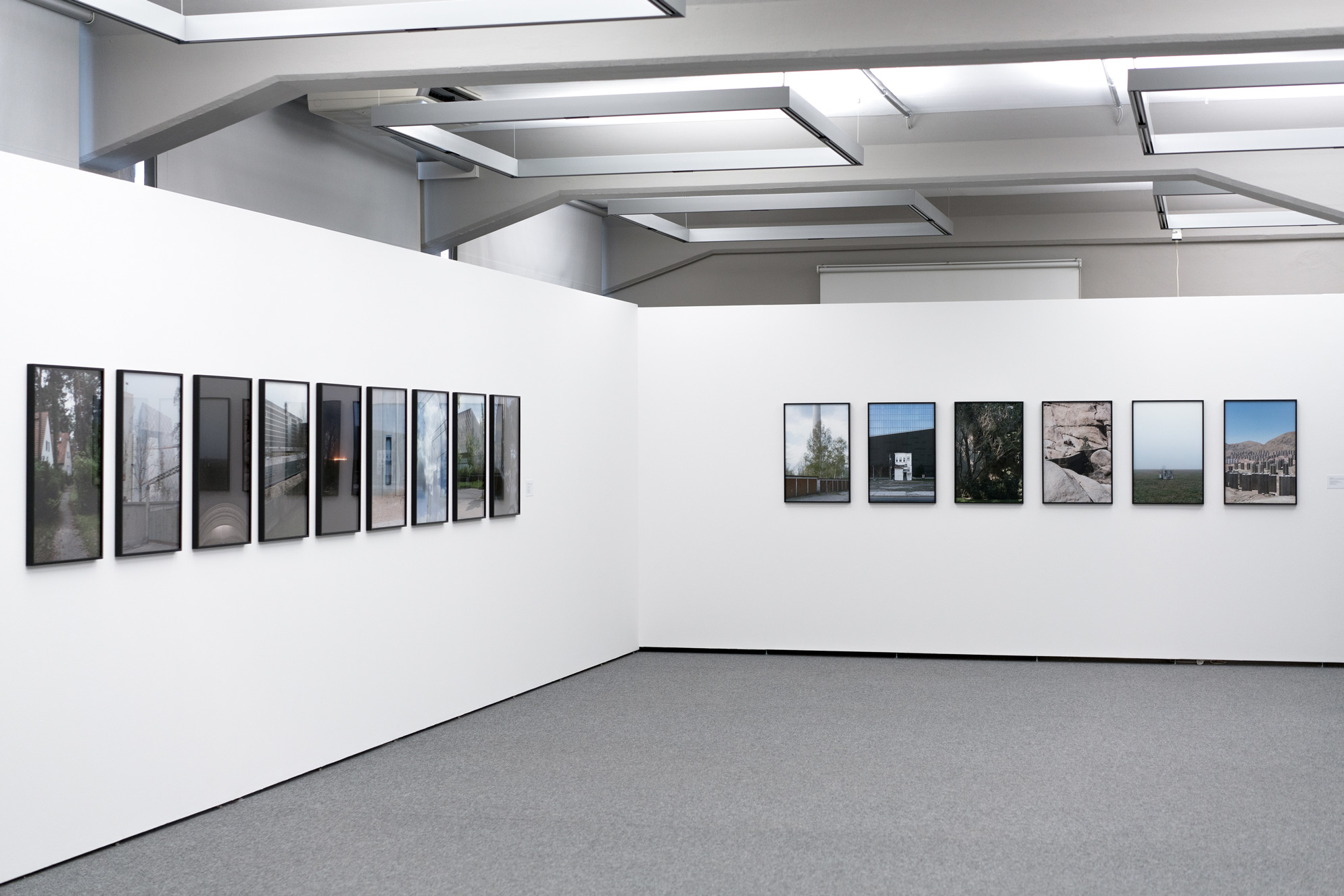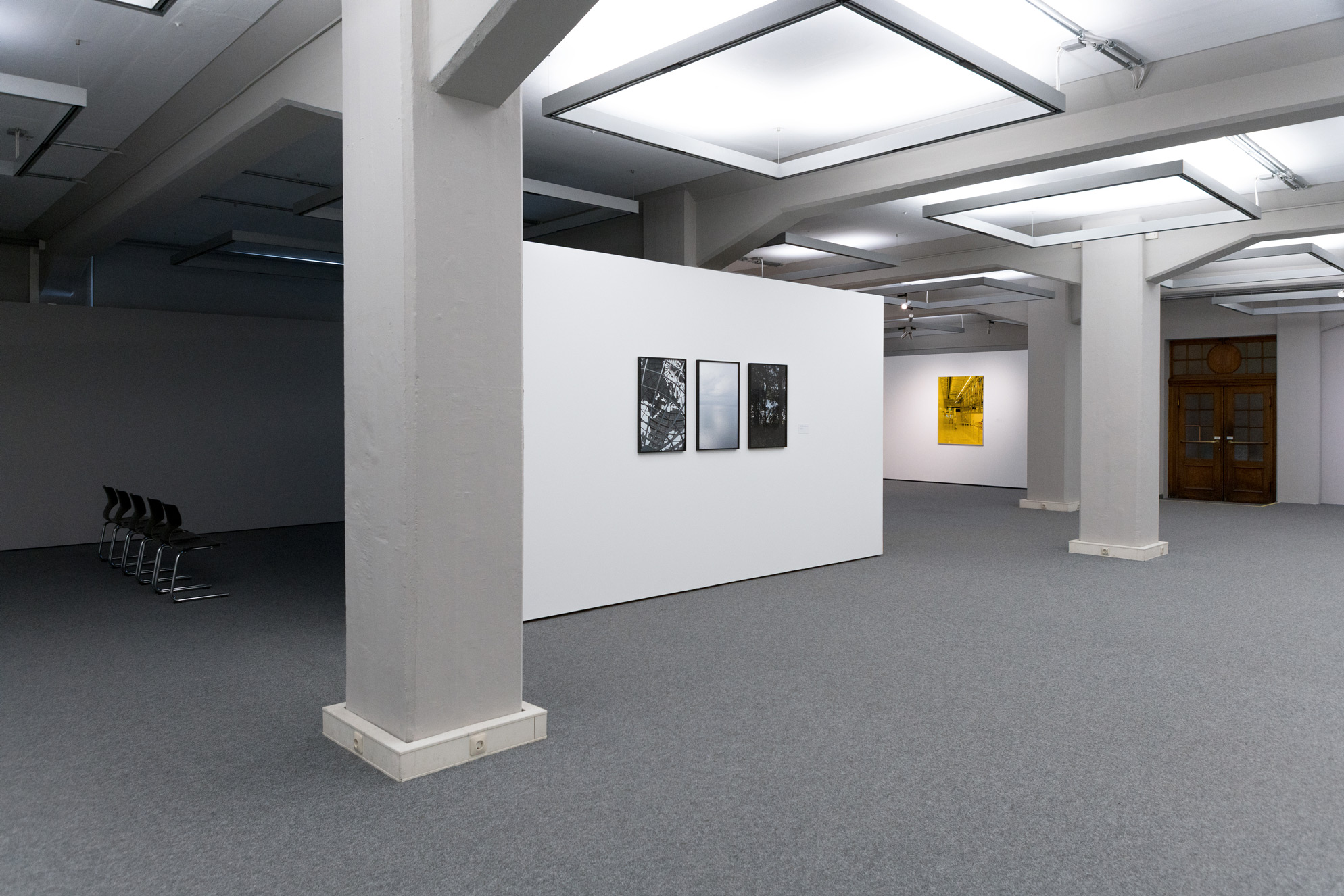 Exhibition views:
TRUST
Technische Sammlungen Dresden, September 14th - November 26th 2017
Curated by Dr. Andreas Krase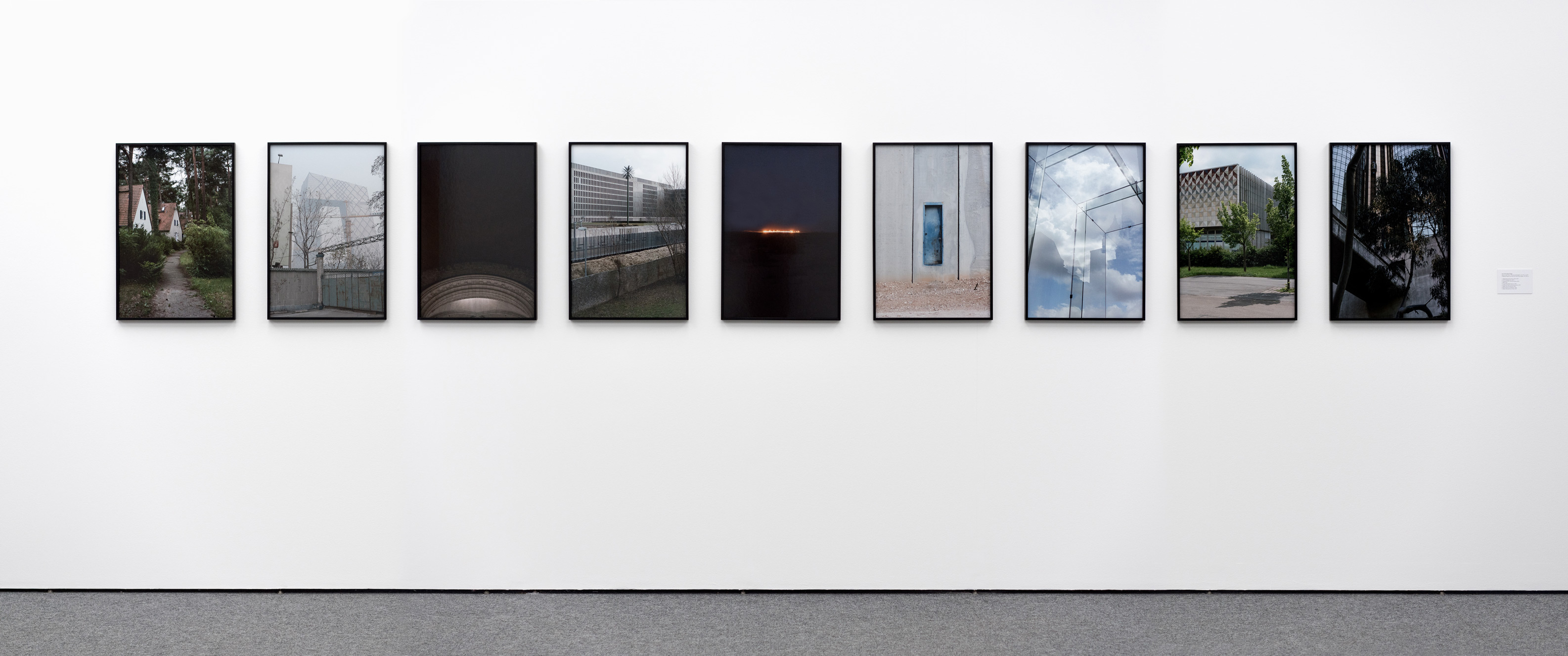 "For All The Dark Things", Figure from the series "Permanent Daylight", 76 x 571 cm, 2017
Exhibition view: TRUST, Technische Sammlungen Dresden, September 14th - November 26th 2017, Curated by Dr. Andreas Krase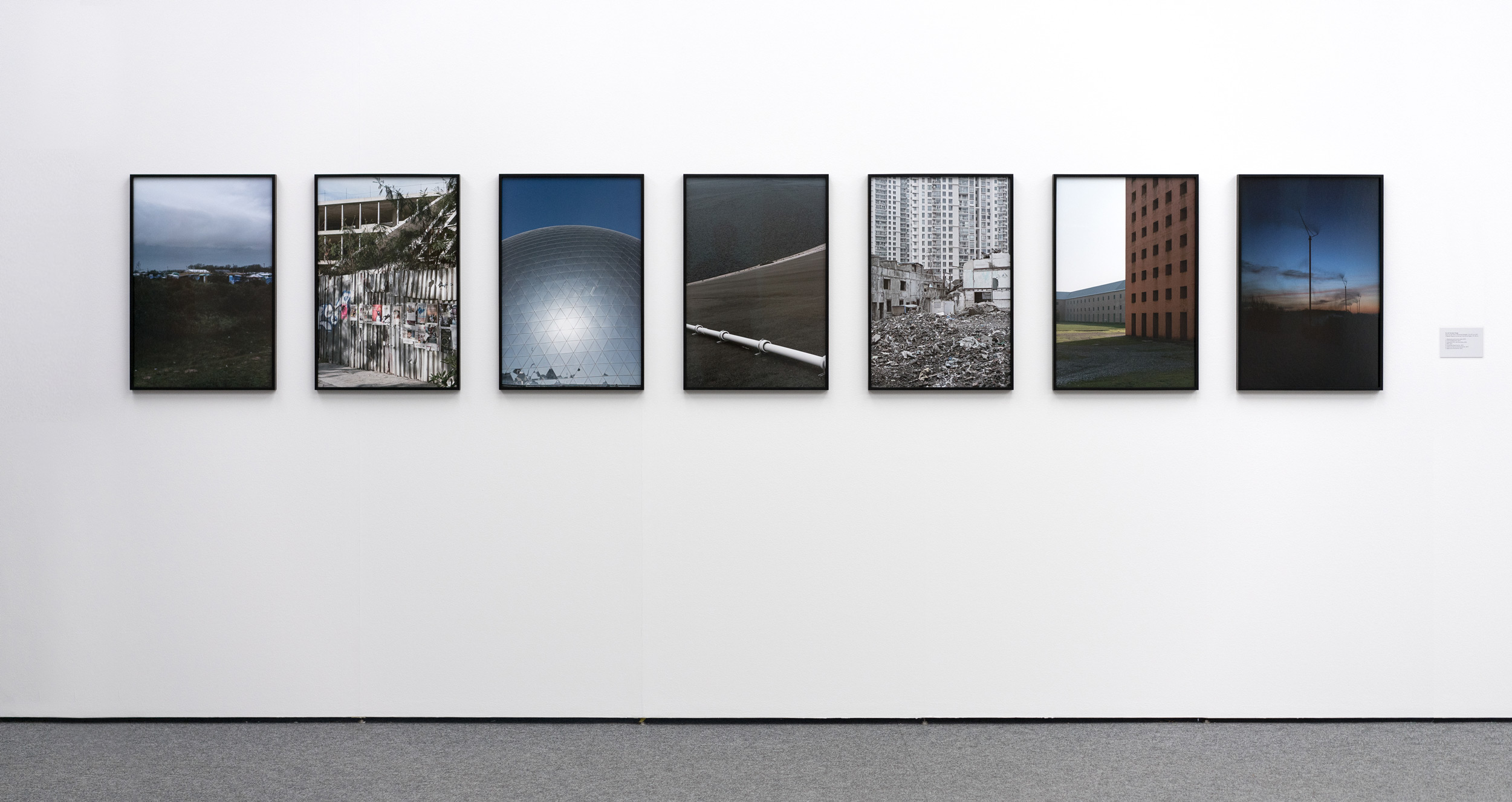 "How it fades", Figure from the series "Permanent Daylight", 75 x 410 cm, 2017
Exhibition view: TRUST, Technische Sammlungen Dresden, September 14th - November 26th 2017, Curated by Dr. Andreas Krase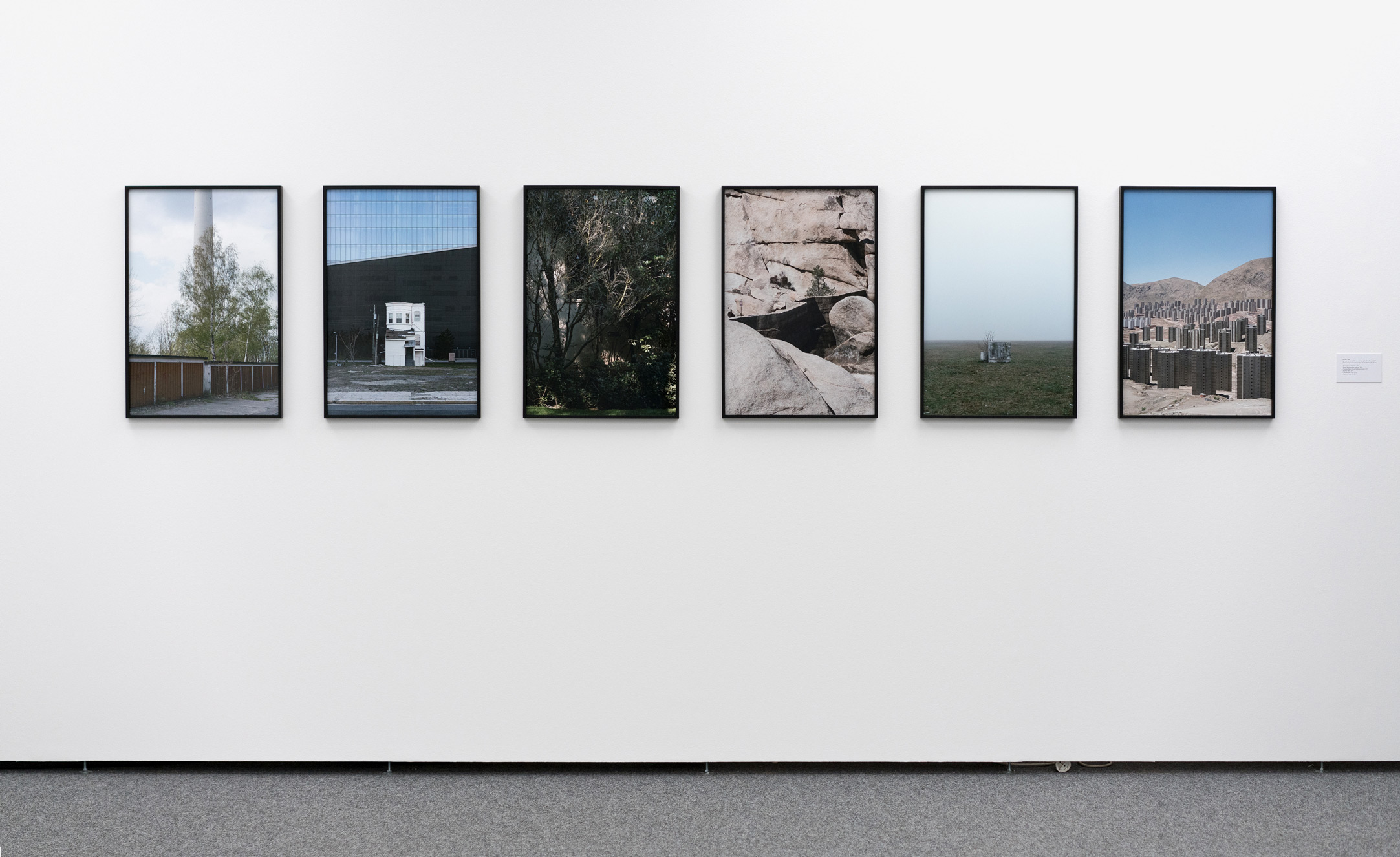 "The Lost Take (Dresden Edition)", Figure from the series "Permanent Daylight", 76 x 376 cm, 2017
Exhibition view: TRUST, Technische Sammlungen Dresden, September 14th - November 26th 2017, Curated by Dr. Andreas Krase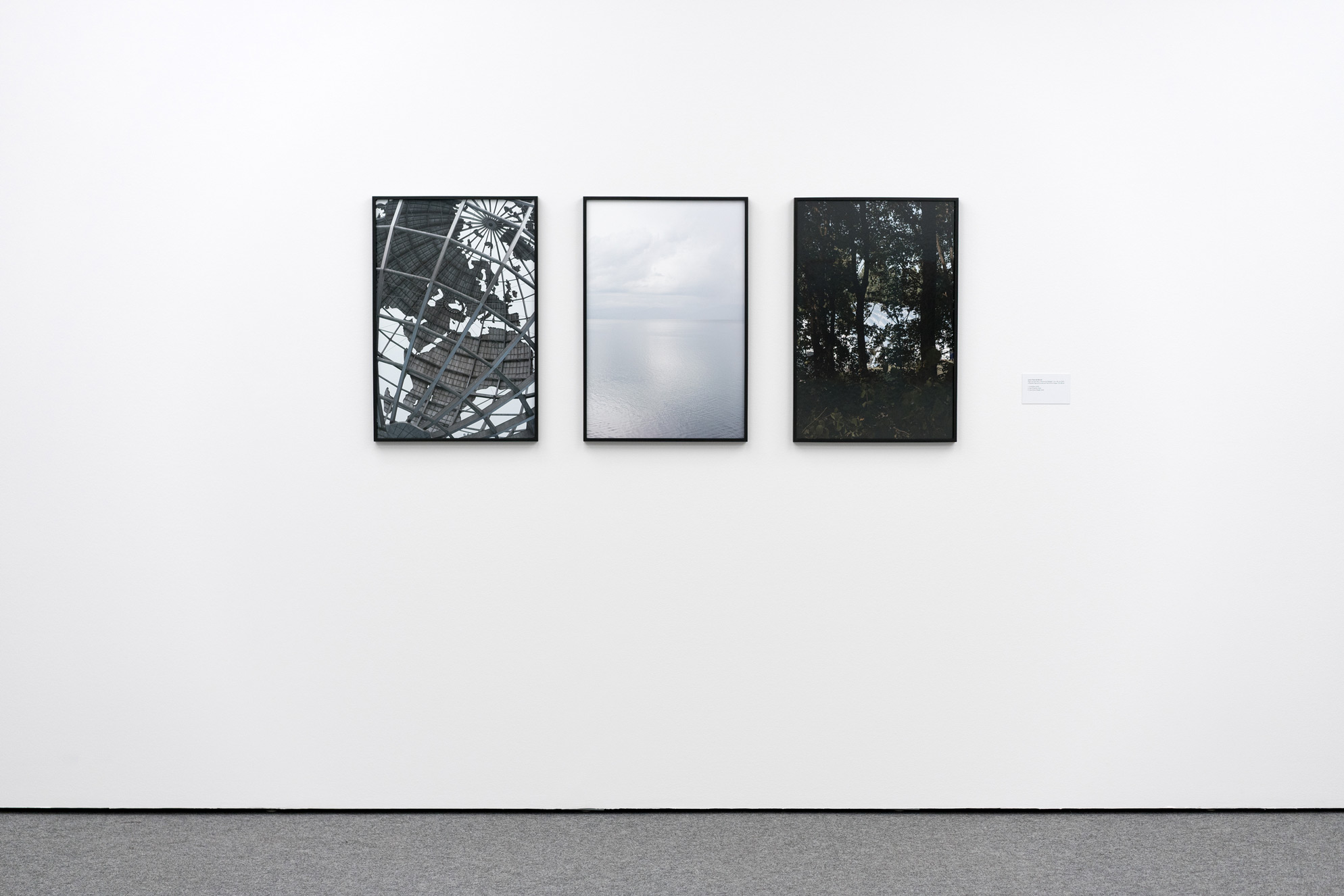 "Leave Them All Behind", Figure from the series "Permanent Daylight", 76 x 181 cm, 2015
Exhibition view: TRUST, Technische Sammlungen Dresden, September 14th - November 26th 2017, Curated by Dr. Andreas Krase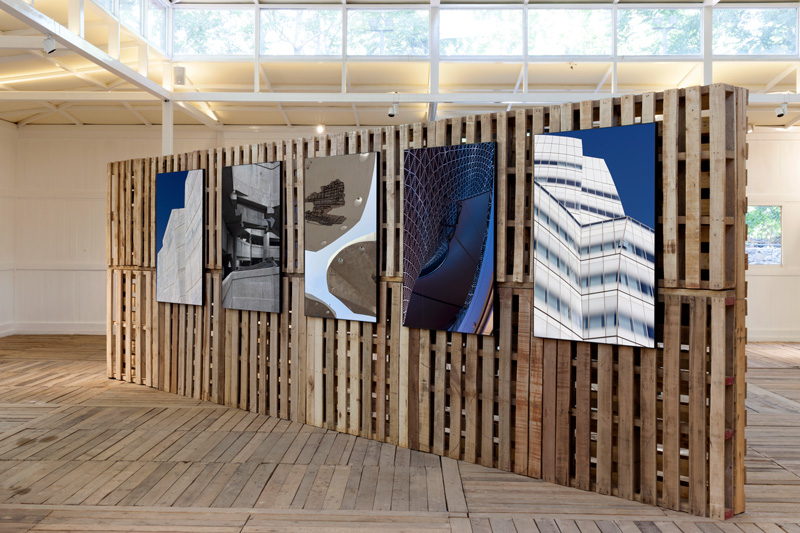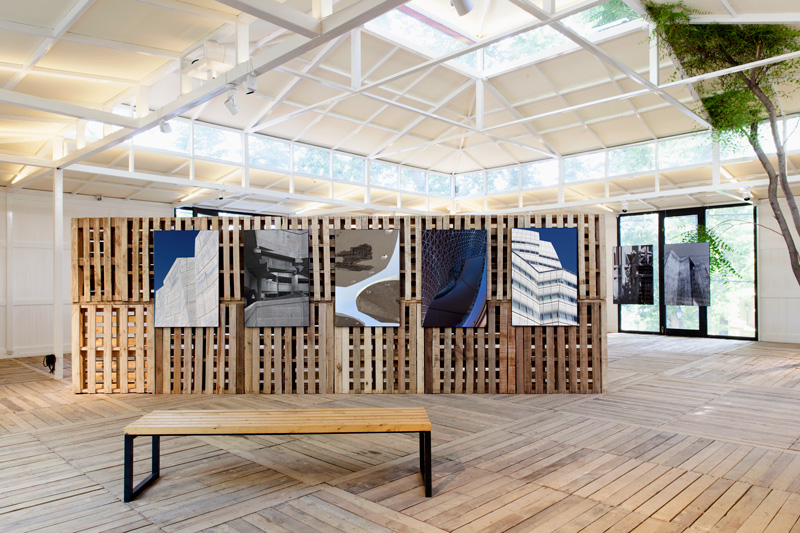 5 Singles from the series "Permanent Daylight", selected by Alireza Labeshka
Digital Pigment Prints on Photo Archive Paper, 120 x 80 cm, framed

From left to right:
Spring Street Salt Shed, 2015
Shanghai 1933, 2014
Atarim Square, 2015
River Mall, 2014
IAC Building, 2015

Exhibition view:
"Membrane", KAAF Institute, Tehran, Iran, 6/2017
Curated by Alireza Labeshka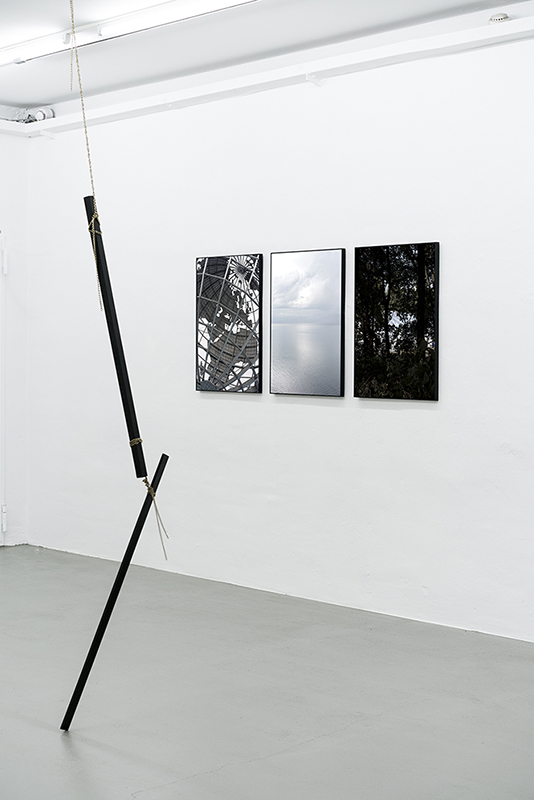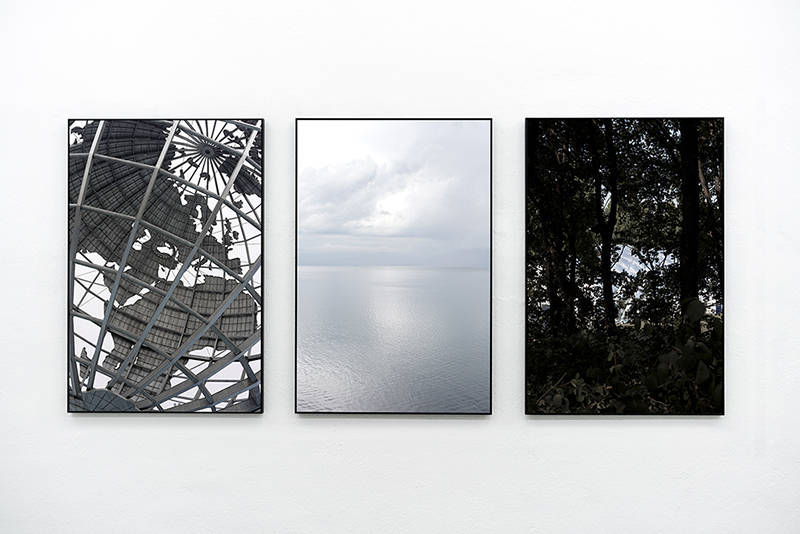 "Leave Them All Behind", Figure from the series "Permanent Daylight", 76 x 181 cm, 2015
Exhibition view (with Geerten Verheus): TRANSIT, Kunsthaus ACUD, Berlin, 4/2016, Curated by Ulrike Grelck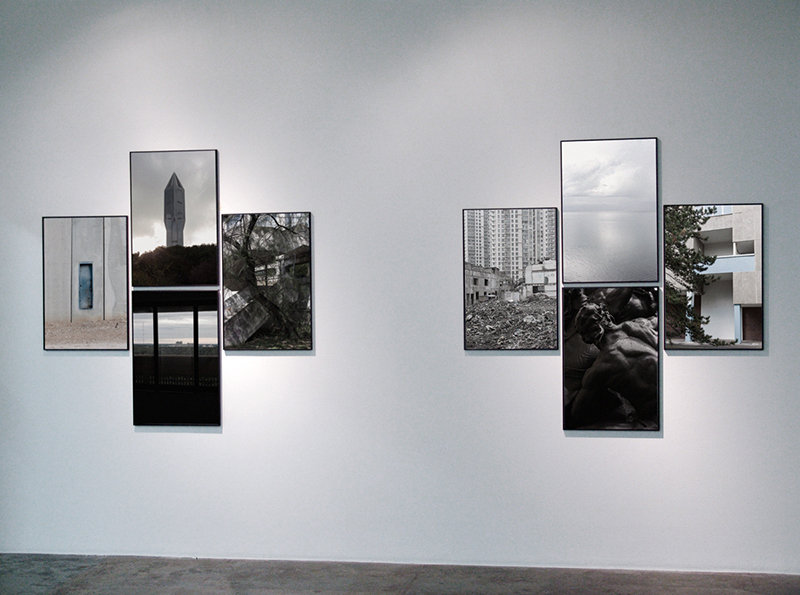 SITE-SPECIFICS (2015)
2 Figures from the series "Permanent Daylight", 2 x 168 x 165 cm, 2015
From left to right:
West Bank Barrier, 2015
JW Marriott Shanghai, 2014 
Instituto Tecnico Economico Statale J. Barozzi, 2015
Unité d'Habitation / Belvedere, 2014

Hongkou District, 2014
Sea of Galilee, 2015
Punkthaus Bartningallee 7, 2015
Death of Dirce, 2013

Exhibition view:
"Re(Set)"
Thomas Erben Gallery, New York, USA
November 12 - December 19, 2015