Video Installation, 11:35 min loop, Full HD, Stereo, 2015

LAND OF THE SUN was filmed in California City in November 2014.
California City is the third-largest city in the state of California and is located in the Mojave Desert. The City had its origins in 1965 when real estate developer and sociology professor Nat Mendelsohn purchased 80,000 acres (320 km2) of Mojave Desert land with the aim of master-planning California's next great city. He designed his model city, which he hoped would one day rival Los Angeles in size, around a Central Park with an artificial lake and a golf course.
Growth did not happen anywhere close to what he expected. To this day a vast grid of crumbling paved roads, scarring vast stretches of the Mojave Desert, intended to lay out residential blocks, extends well beyond the developed area of the city. As of 2008, fifty years after Mendelsohn, California city had a total population of around 14000, living in a small town to the southwest of the vast empty grids.
Without showing any protagonists, the video is filmed with contemporary techniques (DSLR, POV ("dashcam") and aerial Drone photography) and focuses on the visible architectural leftovers of one of the world's biggest failed urban planning projects.
Music by College https://www.college-music.com
"Land of the Sun was filmed in California City, California in November 2014. California City, which is the third largest city by area in the state of California, is located in the Mojave Desert. It was created in 1965 when real estate developer and sociology professor Nat Mendelsohn purchased 80,000 acres (320 km2) of Mojave Desert land with the aim of master-planning California's next great city. He designed his model city, which he hoped would one day rival Los Angeles in size, around a central park with an artificial lake and a golf course.
Despite expectations, growth did not follow. Today a vast grid of crumbling paved roads covers huge stretches of the Mojave Desert. Intended to delineate residential blocks, the roads extend well beyond the developed area of the city. As of 2008, forty-three years after Mendelsohn bought the land, California City had a total population of around 14,000, clustered in a small town to the southwest of the empty grid. Free of human protagonists, the video focuses on the architectural leftovers of one of the world's biggest failed urban planning projects.
The failure of the gigantic California City project reads like a prologue to the recent financial, real estate, and ecological crisis. Yet the city manager takes a positive view of future developments, pointing out that his city is located above a gigantic water reservoir. During the end of the video, we hear him say: "Now that California is in a drought, people will want to come where there's a reliable water base — and California City has that to offer."
Catalogue Text Houston FotoFest Biennial 2016
VIDEO EXCERPT
EXHIBITION VIEWS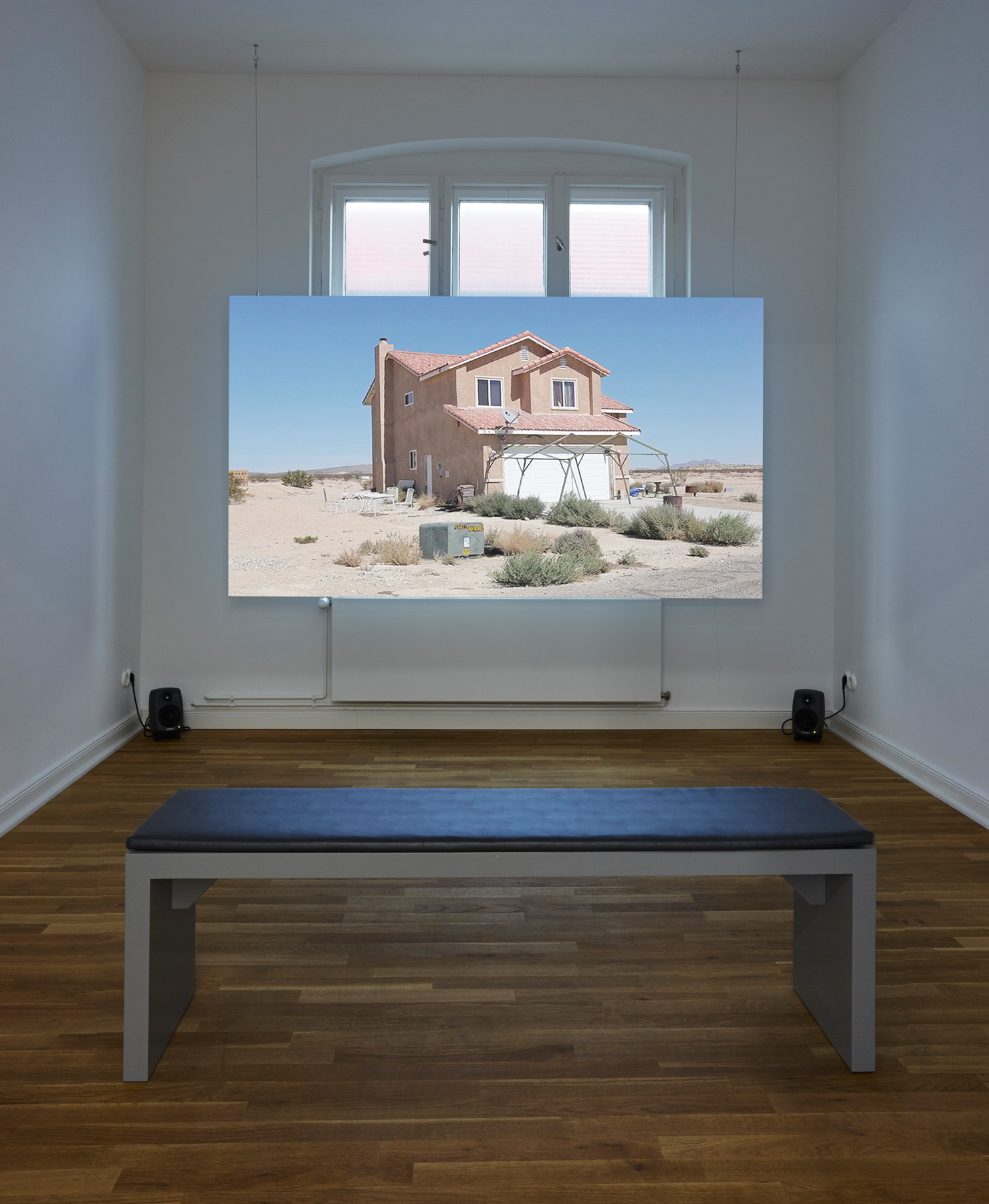 Exhibition view:
The Mobile House Turns With The Sun
House of Egorn, Berlin, November 24th - December 22nd, 2018
Curated by Carola Uehlken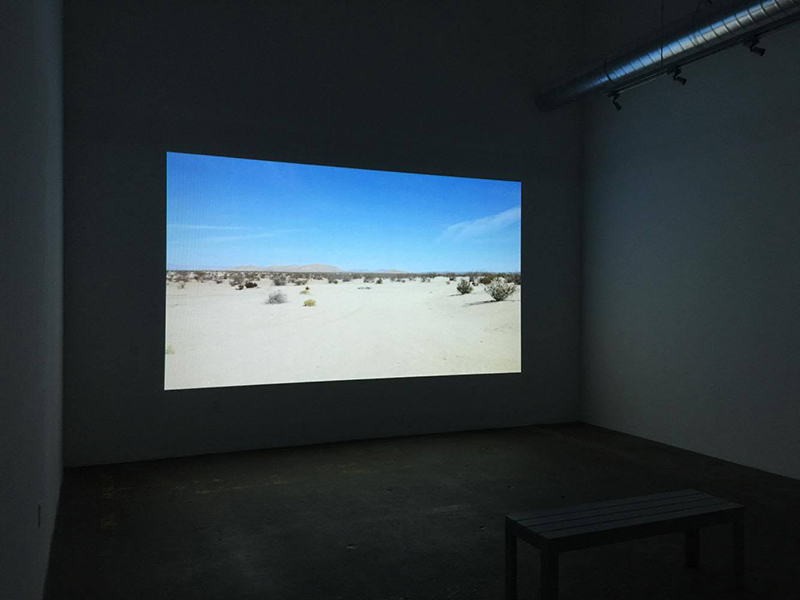 Exhibition view:
FotoFest 2016 Biennial "Changing Circumstances"
Houston, Texas, USA
2/2016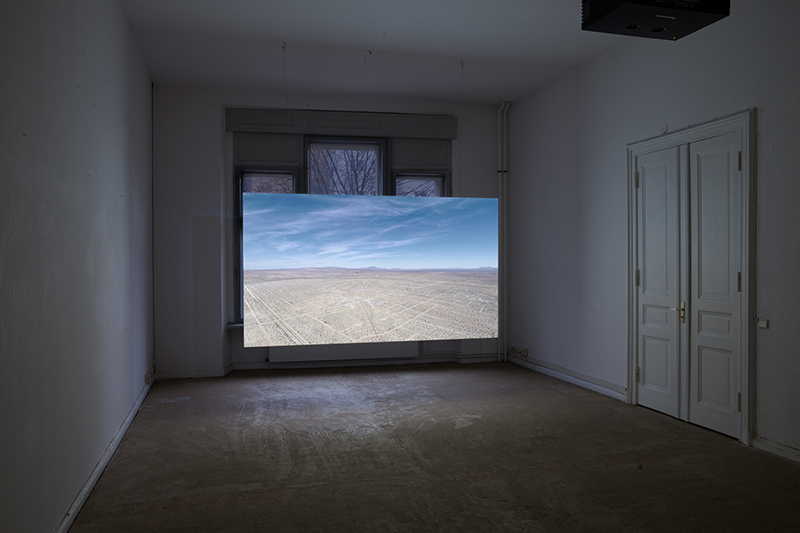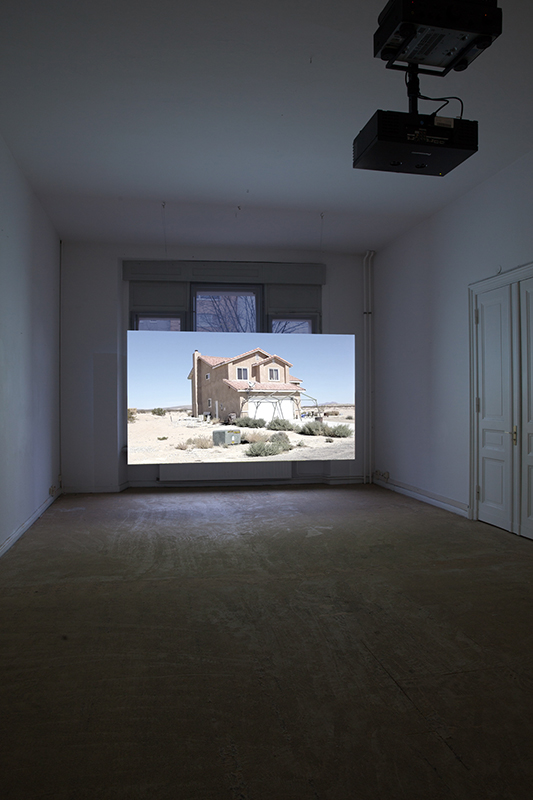 Exhibition views:
"Enter the Void", Bülowstrasse 90 Berlin
13.11,- 22.11.2015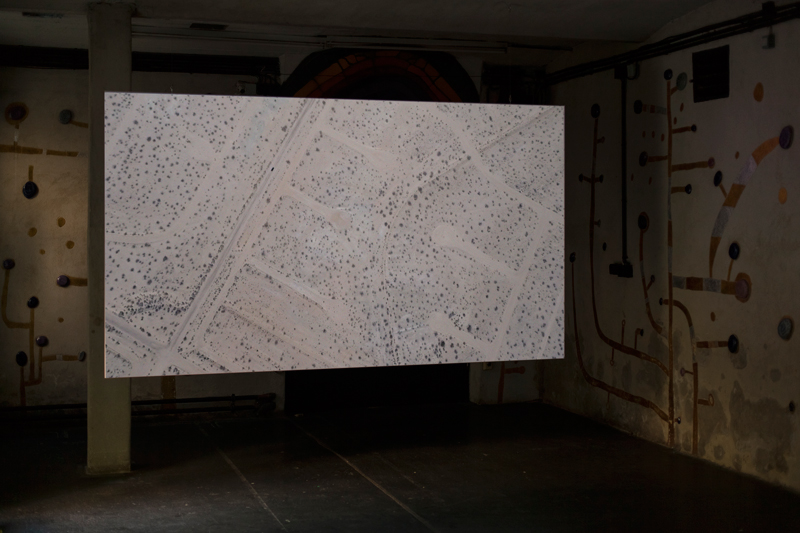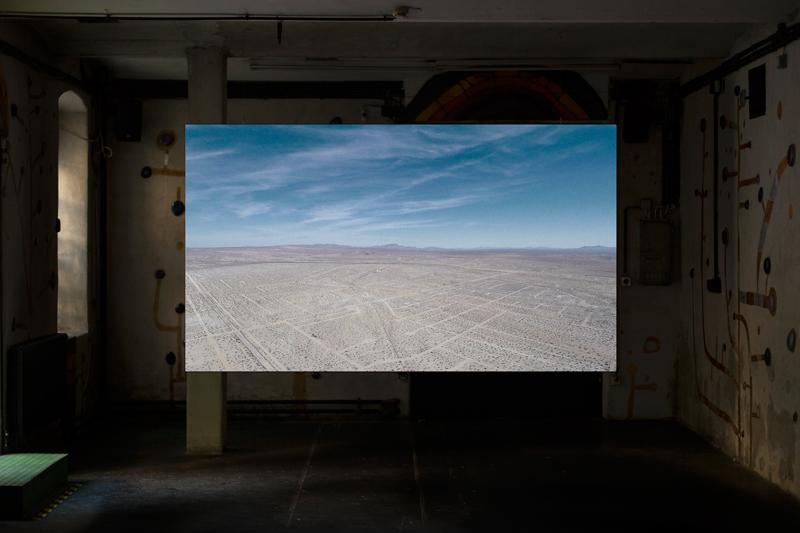 Installation views:
"Climate Changes Everything", Kunst Haus Wien _ Garage, Curated by Raimar Stange
11.06- 27.08.2015
VIDEO STILLS